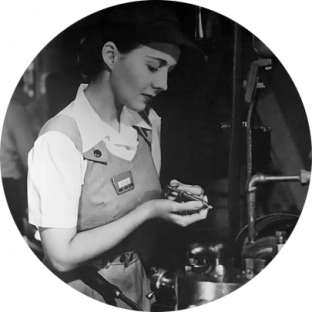 In KLOCKNER, like our implants, has many fixed and immovable things: respect to our history, vocation to education, the firm will to science-based innovation and narrow relationship with our customers by means of our service.
Our history marks us: we are a company established in 1987, pioneers in the Spanish dental implantology market with more than 1.5 million placed implants in patients.
Our education programmes and the bet for innovation and science define our culture: we have 5 university chairs all over Spain, an education programme of more than 160 annual events and work together with 20 scientific societies in Spain, Portugal and Unites States.
Our outstanding scientific committee is formed by prominent and referent professionals in its respective disciplines (odontologists, stomatologists, biotechnicians, engineers, etc), that are part of our team of more than 50 Key Opinion Leaders.
Service is our principal value: we are the best strategic partner for our customers thanks to our broad portfolio of integral solutions, a network of more than 40 sales consultants and a commitment of the rest of professionals that are part of KLOCKNER.
There are many fixed things in KLOCKNER, even the idea of never fixing us a limit.
Freedom is not fixed