 Maxresorb inject is a ready-to-use, easy-to-use injectable synthetic graft consisting of maxresorb nanoparticles. It consists of a non-setting, viscous, mouldable and injectable paste with optimal adaptation to surface contours.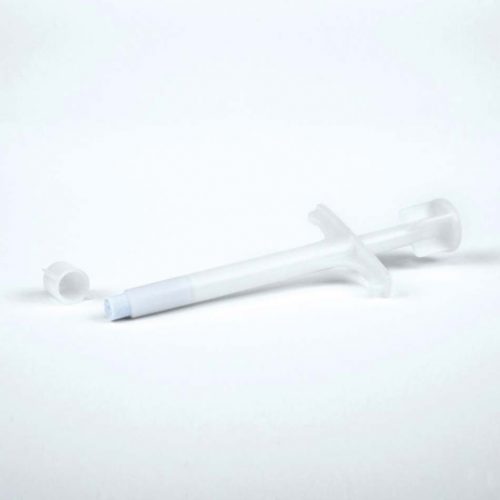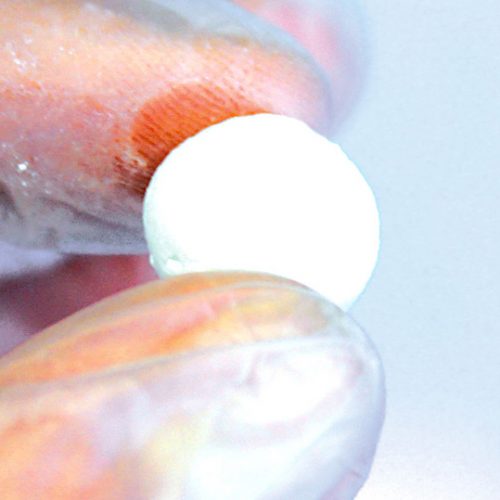 The ready-to-use injectable paste form offers greater ease of handling and allows optimum adaptability to the contours of hard-to-reach surfaces or defects (e.g. sinus floor elevation).
Biphasic and homogeneous composition in each particle
Maxresorb biphasic particles are nanoparticles composed of a hydroxyapatite (HA) nucleus surrounded by a layer of beta-tricalcium phosphate (β-TCP). The different solubility of these materials provides a combination of slow resorption of the graft and gradual formation of new bone matrix. Studies have shown that the optimal HA:β-TCP ratio is between 65:35 and 55:45.
Non-hardening, rapid vascularisation
Maxresorb inject does not harden. Its structure allows rapid revascularisation, while providing an osteoconductive scaffold for the formation of new bone. Because of these characteristics, as in other techniques for guided bone regeneration, the graft must be covered by a membrane with a barrier function that stabilises the material and helps to fulfil the requirements for achieving bone regeneration.
Combination with other grafts
While maxresorb promotes the rapid formation of new bone and maintains the mechanical stability of the graft, maxresorb inject is gradually replaced by new mature bone without maintaining volume. To increase the stability of the graft in the area to be regenerated, it is possible to combine maxresorb inject with a material that is resorbed slowly such as cerabone or particles of maxresorb.
- Sinus lift.
- Osseous/Intraosseous defects.
- Socket preservation.
- Regeneration in contained defects.
*Botiss biomaterials product distributed by Klockner S.A. in Spain and Portugal