 cerabone plus combines cerabone, a natural bovine bone graft with proven long-term volume maintenance and slow resorption, with the well-known properties of hyaluronic acid.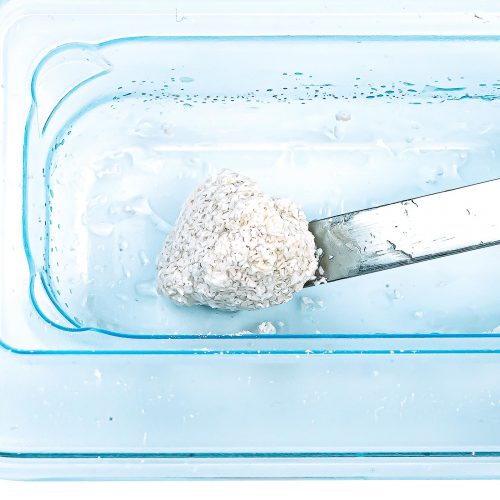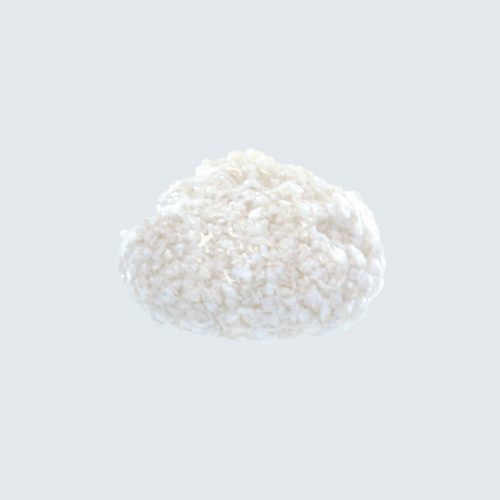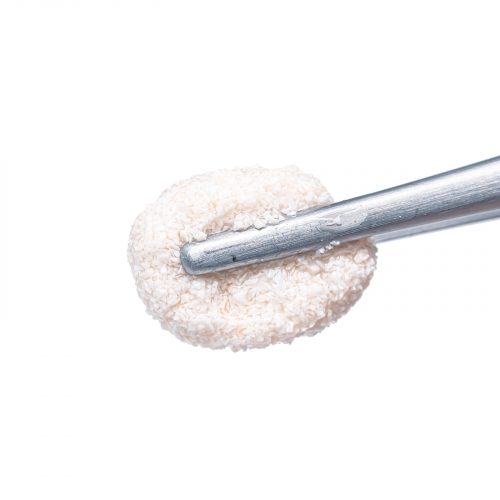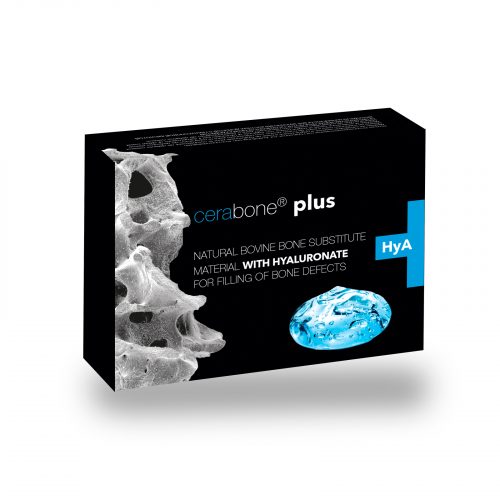 Adherent and pliable after hydration
Thanks to the high hydrophilic capacity of hyaluronate, cerabone plus forms an adherent bone material when hydrated, which makes it very pliable and easy to place in the defect, providing unique comfort of use.
Effective defect filling and time-saving application
Sodium hyaluronate binds the cerabone particles giving it a consistency that improves handling and adaptation. This allows the defect to be effectively filled more quickly and easily after hydration of the graft. Furthermore, hydration can be carried out conveniently in the blister pack supplied.
High purity and maximum safety
High-temperature treatment ensures the removal of all organic components and results in a high-purity, crystalline bone apatite of biological origin. In addition, it is ensured that the natural porosity and structure of the product is maintained at all times.
Furthermore, sodium hyaluronate is obtained through state-of-the-art biotechnological fermentation processes, thus excluding possible adverse reactions with materials of animal origin.
Osteoconductive structure
The particle structure (nano-micro-macro), the high pore interconnection and the rough surface give it an excellent osteoconductive capacity. This structure facilitates the complete integration of cerabone plus grafts through optimal cell adhesion, osteoblast invasion and blood vessel growth.
Bone integration and long-term volume stability
Cerabone plus retains the properties of cerabone, a highly crystalline material that degrades slowly under physiological conditions, thus providing long-term volume preservation.
Same applications where granules such as cerabone are required:
- Socket and ridge preservation.
- Periodontal regeneration of furcation defects (Class I and II).
- Horizontal and vertical or combined bone regeneration.
- Regeneration of peri-implant bone defects.
- Periodontal regeneration of infra-osseous defects.
- Maxillary sinus lift.
*Botiss biomaterials products distributed by Klockner S.A. in Spain and Portugal