 Native collagen membrane made of porcine dermis with natural cross-linking that offers a mid-term barrier function (2 to 3 months). The haemostatic effect of collagen allows early stabilisation of wounds and facilitates natural healing.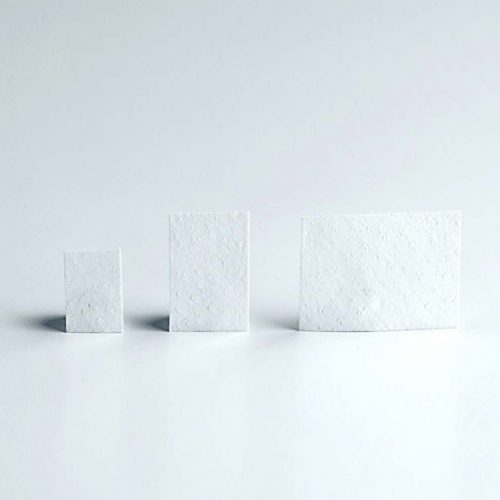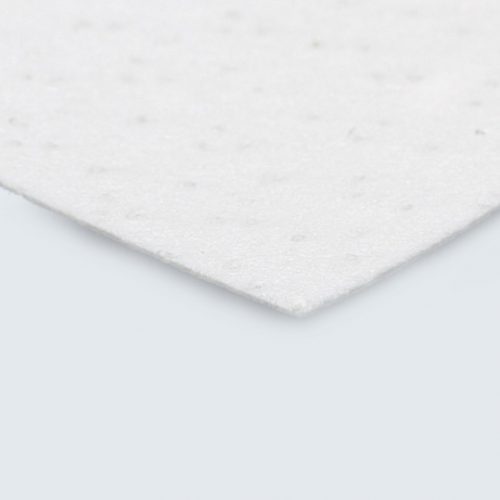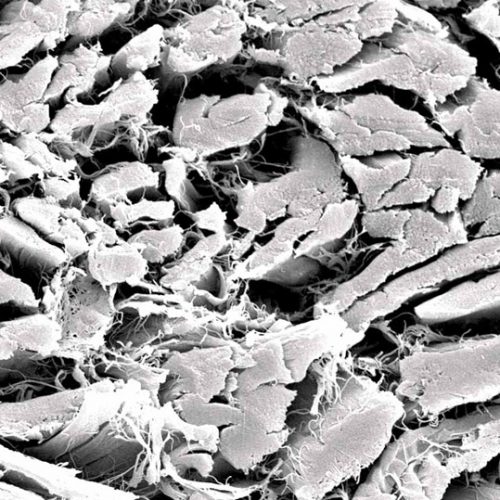 Three-dimensional native structure
Collprotect membrane is a type I and III collagen membrane derived from porcine dermis that maintains its natural structure and biomechanical properties throughout the manufacturing process. Its dense but porous collagen structure prevents the growth of soft tissue, which favours revascularisation.
Collprotect membrane is a safe product manufactured according to a certified process based on international standards that guarantees the elimination of non-collagenous cells and proteins, immunogenic components, bacteria and viruses. Consequently, this membrane is a safe medical device that is regulated under EC guidelines.
Rough and porous structure
This product features a porous structure within its dense network of fibres. The pores originate in the hair follicles of the porcine skin and appear once the hairs have been removed. The product's porosity facilitates the growth of blood vessels through the membrane and its roughness promotes cell adhesion.
Easy handling and application
Collprotect membrane can be applied either dry or rehydrated (with a sterile saline solution or with the patient's own blood). When dry, the rigidity of the membrane allows a vertical arrangement in the defect while it is being filled with a bone graft material. When hydrated, the membrane becomes flexible and can be easily placed over the defect, adapting easily to the contours of the surface. In most cases, no fixation is required due to its good adhesion and adaptation properties.
- Horizontal bone regeneration or horizontal augmentation.
- Socket and ridge preservation.
- Schneider membrane protection.
- Maxillary sinus lift.
- Regenerative treatments for furcation defects.
- Regeneration of periodontal infra-osseous defects.
*Botiss biomaterials products distributed by Klockner S.A. in Spain and Portugal