The kits to complete your surgery.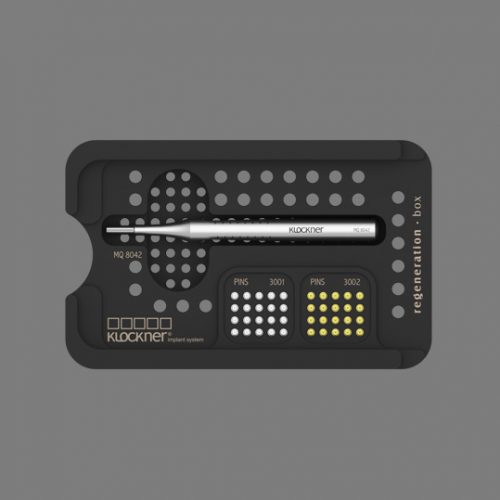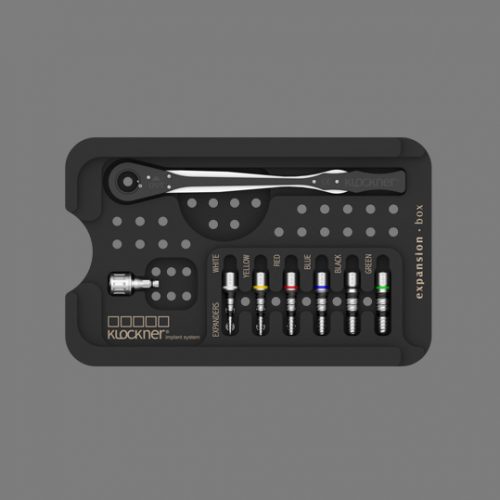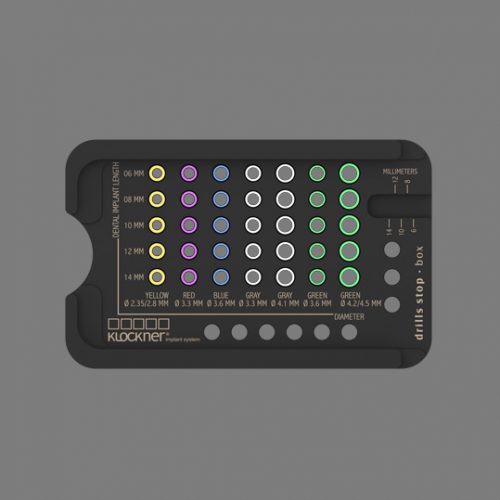 Drill Stop Kit - Perform your drilling with complete confidence
This Kit will allow you to drill to the depth you want with complete confidence. A system of stops will not allow you to drill any further than intended. The stops are easily identifiable by colour and available in 6, 8, 10, 12 and 14 mm. The Kit includes drill stops for the VEGA, Essential Cone, KL and SK2 Surgical Boxes.
Regeneration Kit - Immobilize your membranes
Our Regeneration Kit includes two different types of titanium pins that can be comfortably placed with the surgical grip: 3001 and 3002 pins.
3001 pins: 3001 pins have a working length of 3.1 mm, and are designed for those soft bones that need more contact surface between the bone and the pin to hold the membrane reliably.
3002 pins: The 3002 pins, which are gold coloured and 1.7 mm long, are specific for those harder bones where it may be difficult to pass through the cortex. The shorter length increases the resistance of the pin, preventing it from breaking when trying to insert it.
Expander Kit - One solution for two different techniques
Our expanders allow you to shape the peri-implant bed, minimizing bone loss by replacing the need for drilling. In turn, they act as a bone compactor, increasing bone density and primary stability when placing the implant in D3-D4 bone. The colour code corresponds to the colours of the implants to be placed.
KLOCKNER bone expanders also allow gradual expansion of the narrow bone crest in Split-Crest treatments. They allow the cortical walls to be separated manually, creating the necessary space for future bone regeneration by filling this space with particulated biomaterials.