Feel the stability from day one
VEGA+ is the KLOCKNER self-tapping conical implant with internal connection and platform switching. It is for placement at crestal level and its design allows for high primary stability in immediate loading and post-extraction alveoli.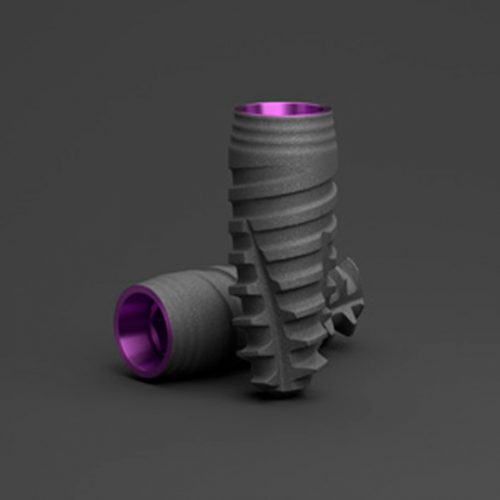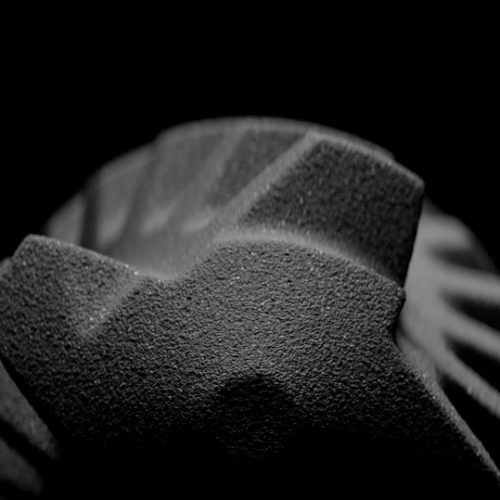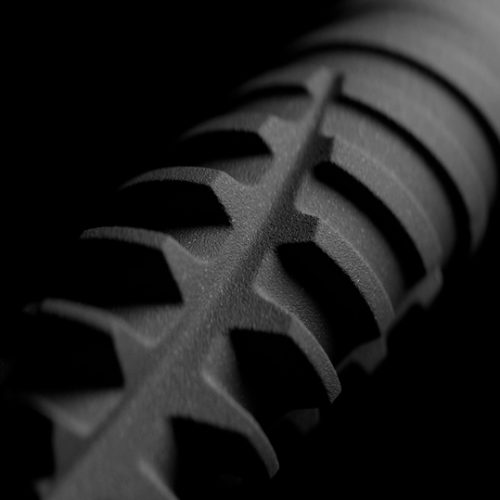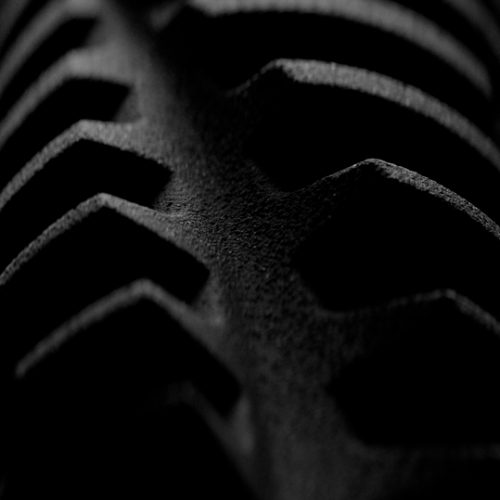 Conical design and narrow apex
The VEGA+ implant is a conical and self-tapping* implant that makes it possible to address compromised anatomical areas where bone density is low. Its narrow, conical apex facilitates insertion into the alveolus and allows effective redirection of the implant.
*M. Herrero-Climent, P. López-Jarana, B. F. Lemos , F. J. Gil, C. Falcão, J. V. Ríos-Santos, B. Ríos-Carrasco. Relevant Design Aspects to Improve the Stability of Titanium Dental Implants. Materials 2020, 13, 1910; doi:10.3390/ma13081910
Maintenance of tissues is extremely important for the success of the treatment. The VEGA+ design with three rings in its coronal portion allows for improved load distribution*. It avoids bone loss when loading the implants and helps maintain cortical bone level, which is so important in cases of high aesthetic commitment.
*E. Dávila, M. Ortiz-Hernández, R. A. Perez, M. Herrero-Climent, M. Cerrolaza, F. J. Gil. Crestal module design optimization of dental implants: finite element analysis and in vivo studies. Journal of Materials Science: Materials in Medicine (2019) 30:90
The surgical post design provides a smooth-insertion implant and high primary stability*.
*Mariano Herrero-Climent, Bernardo Ferreira Lemos, Federico Herrero-Climent, Carlos Falcao, Helder Oliveira, Manuela Herrera, Francisco Javier Gil, Blanca Ríos-Carrasco, José-Vicente Ríos-Santos. Influence of Implant Design and Under-Preparation of the Implant Site on Implant Primary Stability. An In Vitro Study Int. J. Environ. Res. Public Health 2020, 17, 4436
OPTiMUM, the new generation titanium
The development of the new titanium OPTiMUM has made it possible to increase the elastic limit and improve the mechanical properties by 64%* of the entire VEGA and VEGA+ implant range. OPTiMUM enables KLOCKNER to provide Micro VEGA (MV) and Narrow VEGA (NV). The 3.1-mm MV implant for VEGA+ is indicated for the restoration of single crowns with extremely narrow interdental gaps. The NV implant is a 3.6-mm implant for VEGA+ that offers all prosthetic solutions.
*R.A. Pérez, J. Gargallo, P. Altuna, M. Herrero-Climent, F.J. Gil. Fatigue of Narrow Dental Implants: Influence of the Hardening Method. Materials 2020, 13, 1429
ContacTi, the surface that bone was waiting for*
After more than 15 years of research, the revolutionary KLOCKNER ContacTi surface has been developed, which accelerates biological stability and allows final loading of the implant after 4 weeks*. It is the ideal solution for immediate/early loading treatment and risk patients. ContacTi is available in VEGA implants with 3.6, 4.1 and 4.6-mm diameters.
*Albertini M, Fernandez-Yague M, Lázaro P, Herrero-Climent M, Rios-Santos JV, Bullon P, Gil FJ. Advances in surfaces and osseointegration in implantology. Biomimetic surfaces. Med Oral Patol Oral Cir Bucal. 2015 May 1;20(3):e316-25
Total implant-prosthesis sealing
Once the abutment is inserted with the appropriate torque, the VEGA+ implant connection makes it possible to achieve an airtight seal with tolerances below 1 µm, which prevents bacterial colonisation.
Intuitive and user-friendly system
The VEGA and VEGA+ family is marked with colour codes. These codes are present on the surgical material, the diameter of the implants and the prosthetic system. In addition, KLOCKNER helps the clinician to choose the best prosthetic solution with its PROSTHETIC SETS*.
*The PROSTHETIC SET includes the various abutments and components necessary for implant restoration in a single package.