 Permamem is an ultra-thin, non-resorbable, biocompatible membrane made of high-density polytetrafluoroethylene (PTFE). This membrane maintains its structural integrity over time.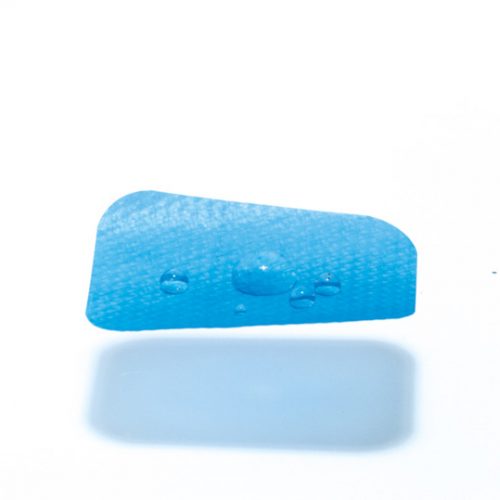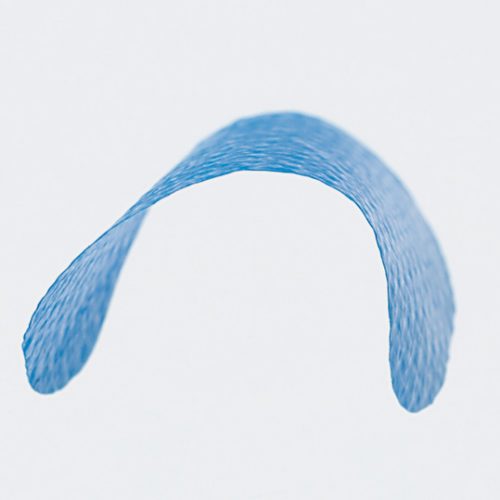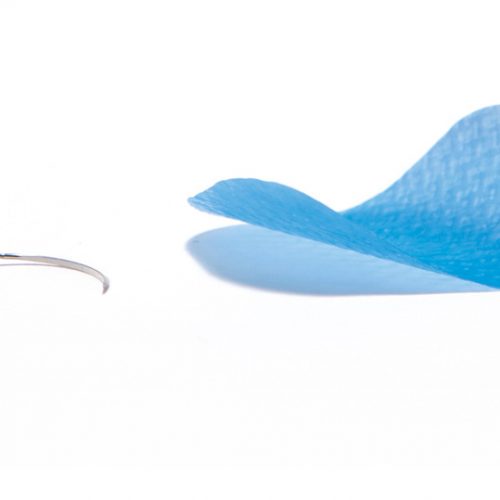 Biocompatibility under European guidelines
Permamem meets the requirements for biocompatibility under European standards (EN ISO 10993-1 and EN ISO 7405). This membrane comes into contact with the patient's bone and soft tissue and is therefore classified as a Class II medical device. The membrane biocompatibility has been demonstrated through pre-clinical in vivo data.
Permamem is a membrane made of high-density polytetrafluoroethylene (PTFE). Testing carried out on this material has shown that the composition is safe for treating patients.
Permamem is an easy-to-handle membrane because its thinness (~ 0.08 mm). The rounded edges of the membrane prevent soft tissue damage. It can be easily removed, either when exposed or after surgical access to the site.
To ensure the stability of the membrane and the protection of the bone graft material, this membrane should be placed so that it extends 3 to 4 mm beyond the edges of the defect or area to be regenerated. It should also be at least 1 mm away from the periodontium of neighbouring teeth. It is recommended to fix the membrane by means of sutures or titanium pins.
Exposed membrane healing is feasible for some clinical indications. Permamem acts as an effective barrier against bacterial and cellular penetration and can therefore be left for open healing in socket and ridge preservation. The membrane must be removed 3-4 weeks after placement. This time is enough for a blood clot and a matrix of bone tissue to form in the alveolus, which is the basis for future bone growth.
- Bone regeneration or vertical and horizontal augmentation.
- Alveolar ridge reconstruction.
- Regeneration of periodontal infra-osseous defects.
- Regenerative treatments for furcation defects.
- Socket preservation in post-extraction alveoli.
*Botiss biomaterials products distributed by Klockner S.A. in Spain and Portugal