An ideal option for those patients who are totally or partially edentulous with anatomical constraints.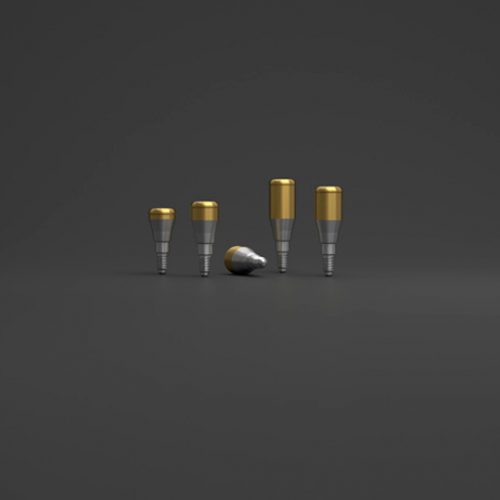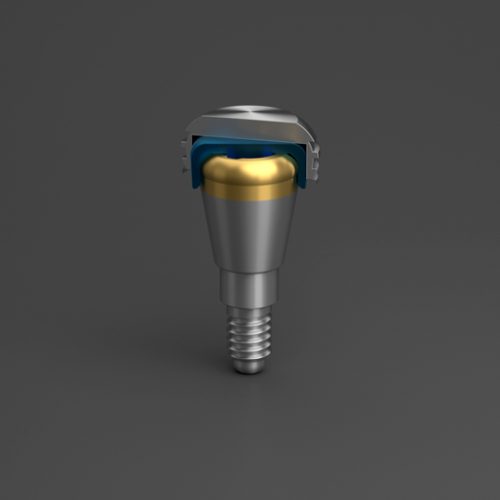 The KLOCKNER VEGA and VEGA+ (NV and RV) prosthetic implant system provides the ability to use Locator abutments for the fabrication of overdentures. Depending on the requirements of each case, abutments with different transmucosal heights of 2, 3, 4, 5 and 6 mm are available.
Choice of connectors according to paralelism
The use of one type of connector or another is appropriate according to the case. There are connectors with different degrees of retention for the correction of divergences between implants of up to 20º and 40º. The wrong choice of connector type causes the system to work incorrectly.
The patented double internal and external retention provides the Locator anchor with a larger retention surface than any other anchor so far. The retention combination also ensures a prolonged duration of the system over time.
The pivoting design of the Locator connector provides an elastic connection for the prosthesis without any loss of retention. The connector remains in full contact with the abutment fitting, while the titanium housing of the denture can be fully rotated.
The design of the Locator abutments allows patients to easily attach the overdenture to the abutments giving greater convenience and flexibility to the system.