 Screw-retained prostheses
Solutions for screw-retained direct-to-implant restorations with intermediate pieces.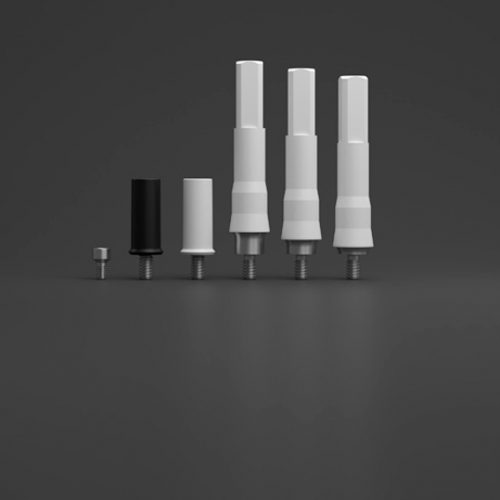 DIRECT screw-retained prosthesis
The KL prosthetic system provides the ability to cast machined-base structures for single and multiple-tooth direct-to-implant restorations. The black burn-out cylinders (hexagonal) are designed for single restorations and the white ones (circular) for multiple restorations.
INDIRECT screw-retained prosthesis: multi-hex intermediate pieces
For the fabrication of indirect screw-retained prostheses, the KL prosthetic system has multi-hex intermediate pieces. hese are straight rotary abutments made of grade V titanium with a transmucosal height of 1, 2 and 3 mm. In addition, there is the possibility of using a multi-hex burn-out cylinder to ensure the fit of the crown with the abutment.