The surface that bone was waiting for
After 15 years of research, KLOCKNER introduces the revolutionary contacTi surface, which accelerates biological stability and allows final loading of the implant after 4 weeks. It is the ideal solution for immediate/early loading treatment and risk patients.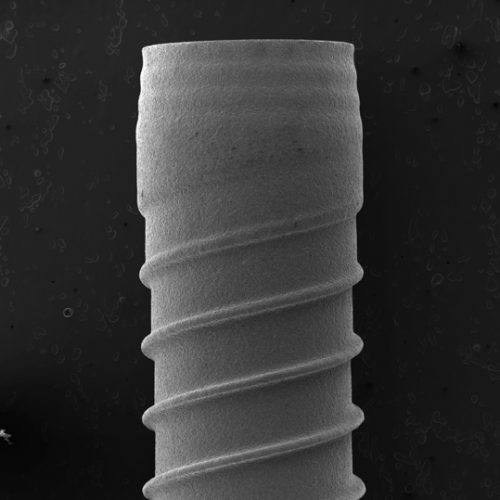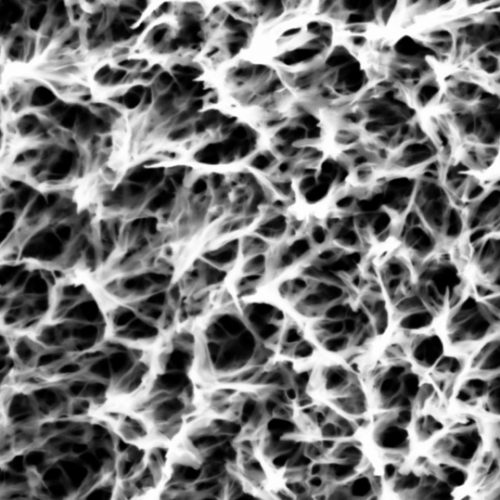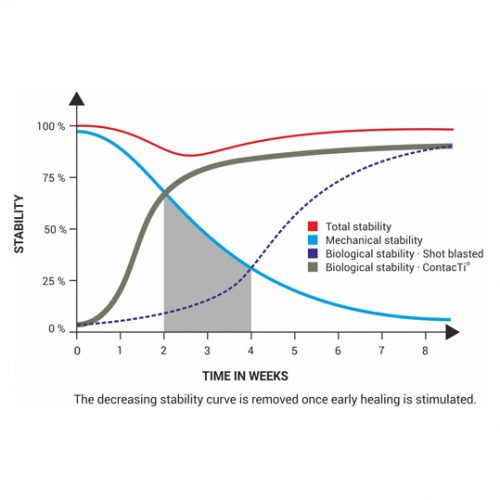 Accelerates biological stability
Recent studies show that the contacTi surface accelerates biological stability*, with ISQ loading values being achieved in the fourth week after implementation.
*Matteo Albertini, Marc Fernandez-Yague, Pedro Lázaro, Mariano Herrero-Climent, Jose-Vicente Rios-Santos, Pedro Bullon, Francisco-Javier Gil. Med Oral Patol Oral Cir Bucal. 2015 May 1;20 (3):e316-25
ContacTi is a thermochemical treatment consisting of alkaline immersion followed by heat treatment. This creates a stable layer of titanate on the surface. The negative charge of this layer causes the acceleration of the osseointegration process for two reasons: formation of an apatite layer and selective protein adsorption.
The dense, negatively-charged titanate layer directs the migration of cations, calcium and phosphate to the surface. A layer of spontaneous apatite gradually forms, which bonds ionically to the implant. It is essential to note that the layer of crystalline apatite that forms is specific to the patient and is comparable to the natural hydroxyapatite in bone*.
*C. Aparicio, JM. Manero, F. Conde, M. Pegueroles, JA. Planell, M. Vallet-Regí and FJ. Gil. ACCELERATION OF APATITE NUCLEATION ON MICROROUGH BIOACTIVE TITANIUM FOR BONE-REPLACING IMPLANTS. Journal of Biomedical Materials Research 82A (2007) 521-529
Specific protein adsorption
The negative potential conferred by the titanate layer promotes the adsorption of proteins that favour bone formation. ContacTi provides osteoconductive properties to the implant and accelerates the osseointegration process*.
*C. Aparicio, JM. Manero, F. Conde, M. Pegueroles, JA. Planell, M. Vallet-Regí and FJ. Gil. ACCELERATION OF APATITE NUCLEATION ON MICROROUGH BIOACTIVE TITANIUM FOR BONE-REPLACING IMPLANTS. Journal of Biomedical Materials Research 82A (2007) 521-529